Full Primary Series Asana Essentials
Learn the traditional Ashtanga Primary Series and gain a solid foundation to continue your journey of the practice.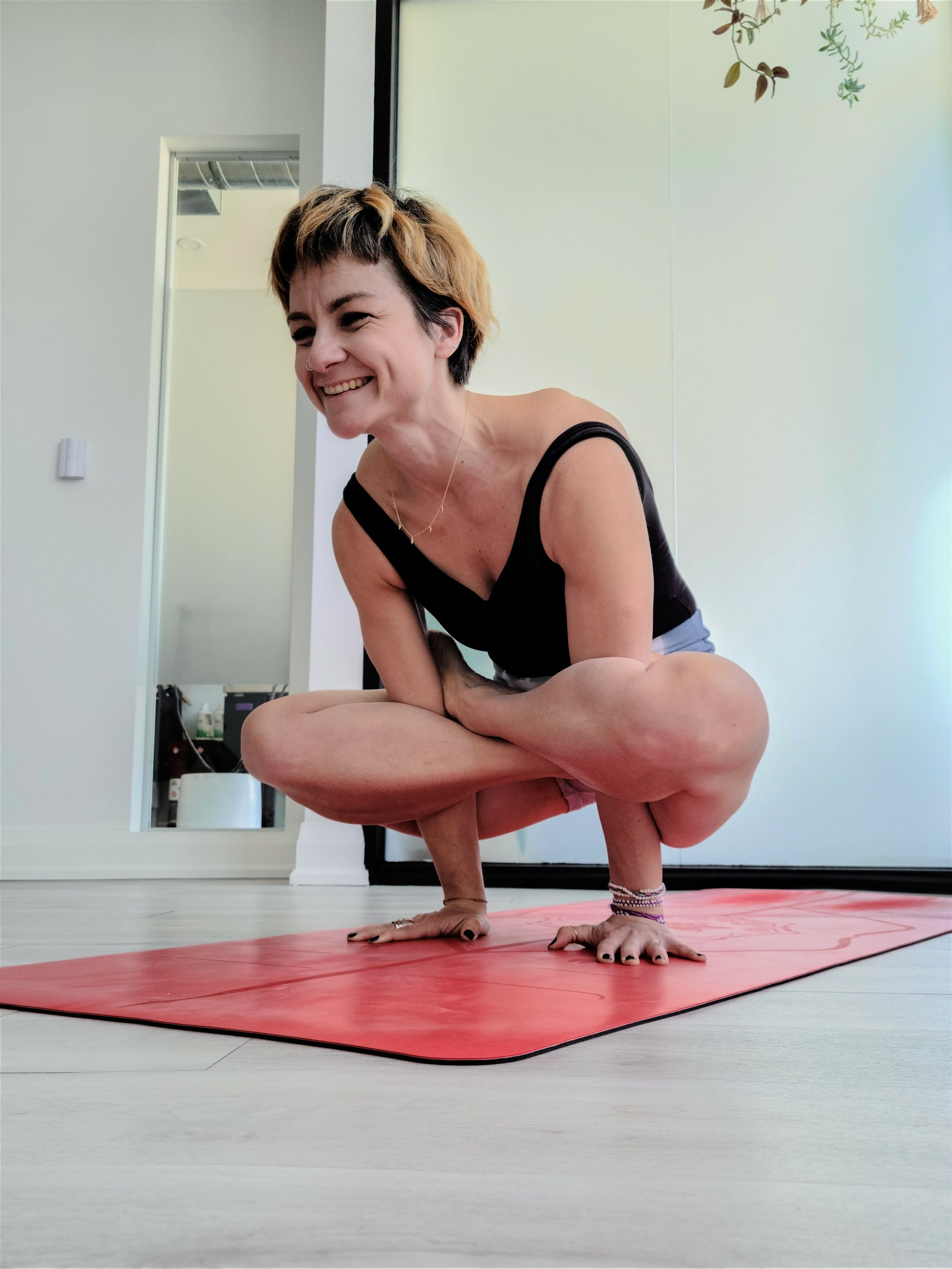 Did you know that the Primary Series actually begins at Utthita Hasta Pādāṅguṣṭāsana, Extended Hand to Big Toe Pose? This is where we begin…
Join David Robson and Jelena Vesić for a deep look into the postures and vinyasa of Ashtanga's Primary Series. This course covers the Primary Series Asanas from Utthita Hasta Padangusthasana (Extended Hand to Foot Pose) to Setubandhasana (Bridge Configuration Pose).
We created this course to offer practitioners a resource to continue learning the proper technique to practice Ashtanga's Primary Series. In each lesson Jelena expertly demonstrates each vinyasa and posture, while David breaks down the alignment and actions required to safely execute the vinyasa and poses. The traditional Sanskrit count and names for the postures are also provided, completing your full experience of the traditional Ashtanga method.
You'll also have a special class exploring jump backs and jump throughs. Here you'll learn steps and progressions to continue working toward these movements.
In addition, as you continue through the course we'll pay special attention to Ashtanga's "gatekeepers". We discuss the conditions of each posture and ways to develop the correct technique no matter your experience level.
This course is right for you if:
You have unanswered questions about the poses/vinyasas in Primary and are looking for a trusted resource to dive deeper into the details.

You're working up to one of the gatekeeper postures of Primary Series and seeking expert guidance and teaching to help you break through.

You want to gain a better knowledge of the Sanskrit counts and finer details of the practice as a teacher, a student or both.
This course might not be right for you if:
You have not practiced Ashtanga before.  We suggest starting with our Ashtanga for Beginners course first before proceeding to this one.
"Jelena and David are inspiring and dedicated teachers. The explanations of asana movements are precise; the tips and hints are so helpful. It is the shala experience at your own home that I highly recommend." - Enita Nakas 
"David and Jelena are phenomenal teachers! I have signed up for every course they offered online this year. Each course was interesting and I learned so much about my practice. I highly recommend taking any course they offer, in person or online you can't go wrong. I am so grateful they are my teachers." - Jamie Bailey
"I loved EVERYTHING about this course!! Every session was eye-opening. After each class, I found myself appreciating each asana much more than before… even the asanas I wasn't crazy about before. Highly recommended for yoga practitioners at all levels. Thank you, Jelena and David! " - Mika Howard
Join Today and Receive Instant Access!
Only $297 USD
Full Primary Series Essentials

15 High Quality Recorded Lessons
LIFETIME ACCESS
36 Page Practice Manual
Bonus: Primary Series Cheat Sheet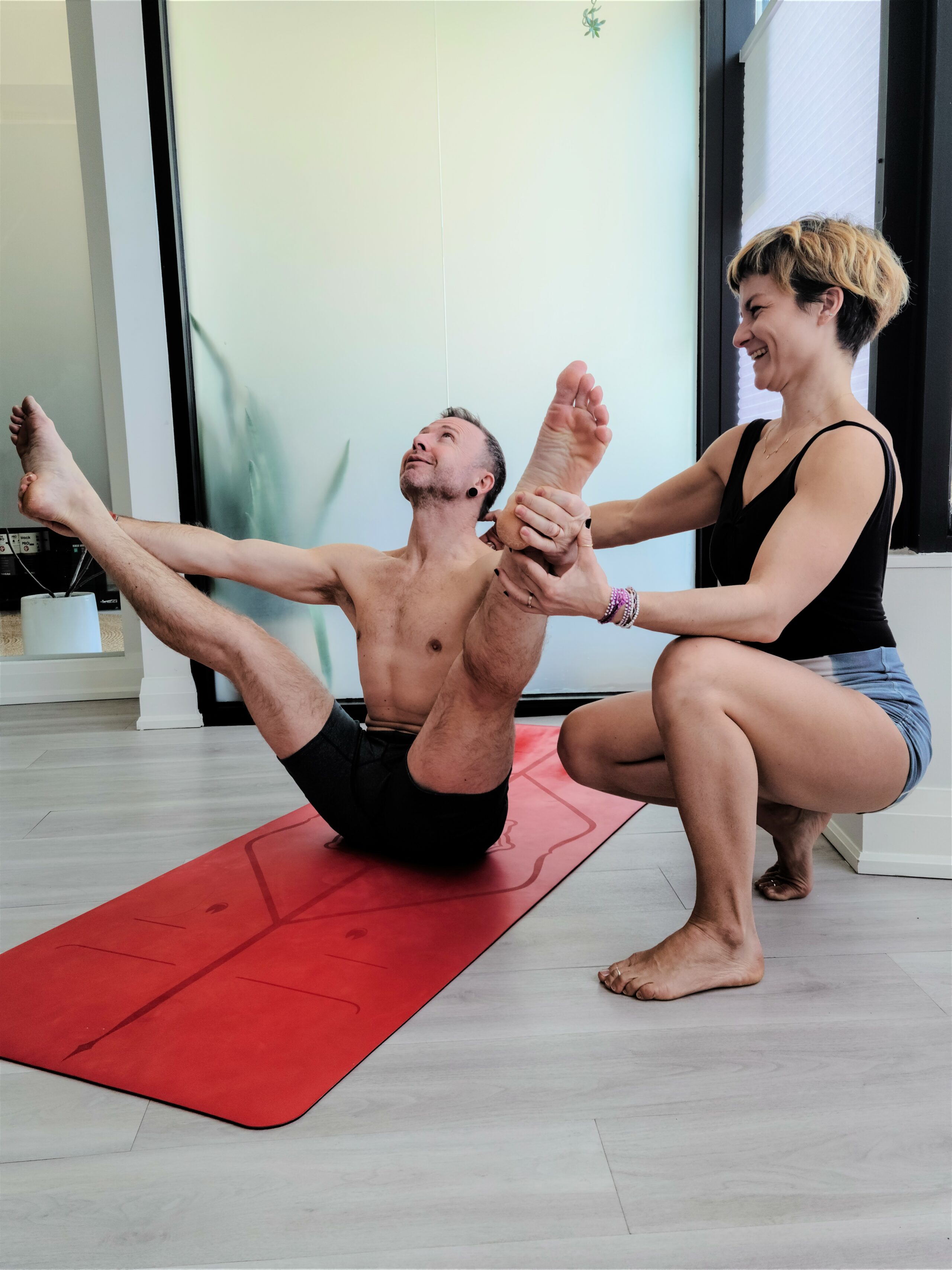 Frequently Asked Questions
Are the lessons inside the course pre-recorded?
The lessons inside this course are pre-recorded so that you can start the course and work through at your own pace.
There is no need to show up at a specific time, you'll be able to login and start watching whenever suits your schedule.
What will I need to watch the lessons  inside the course?
To watch the lessons you'll need an internet connection to stream the videos and a zoom account if you choose to join the live Q&A sessions.
The course can be watched on any device (phone, tablet or computer), though for the best experience we suggest watching on a computer.
If I have an injury can I still take this course?
As always, we recommend consulting with your health practitioner before beginning any of our courses.
If you have an injury or other concern, we suggest you never push into pain and listen to your body.  We do offer plenty of modifications for each posture and vinyasa as well.
David Robson is a practitioner and teacher of Ashtanga Yoga, in the tradition of Sharath Yoga Centre (SYC). David is the director of the Ashtanga Yoga Centre of Toronto, where he leads one of the world's largest Mysore programs outside of India.
David began a daily practice in 1998 while at university studying Comparative Religion. After graduating, David made his first trip to Mysore, India in 2002, where he initiated studies with his teacher Sharath Jois. Since then he has returned to Mysore annually to deepen and enrich his practice and teaching.
In 2007, David was Authorized to teach Ashtanga and now holds a level 2 authorization.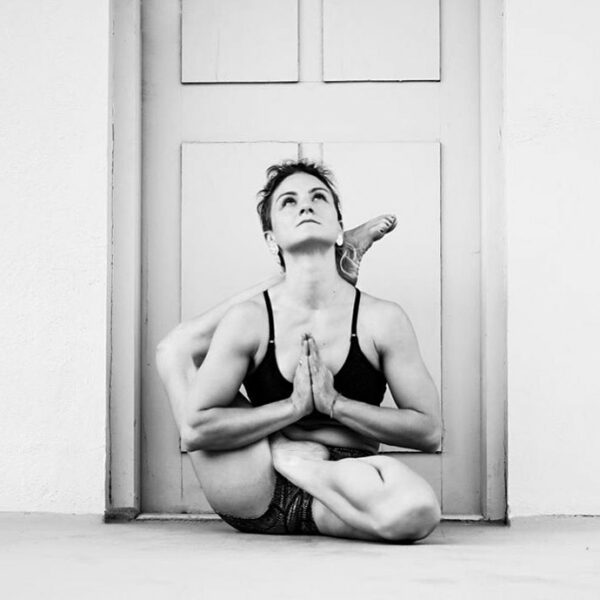 Jelena first came to yoga through dance. As a former ballet dancer of 16 years, the structure and rigour of the Ashtanga Yoga practice felt like home. Drawn to the discipline, mindfulness of the movement and emphasis on the breath, Jelena made the Ashtanga practice her sole focus in 2009.
Jelena has maintained a daily Ashtanga practice for over a decade. She's made two trips to Mysore, India to study with her teacher, Sharath Jois.
Lastly, Jelena's true passion lies in promoting rescue and adoption of (street) dogs. You can often find her sharing her love for #adoptdontshop on her IG, and sharing the joys of living with her two fur-babies, Boksoon and Khani, both celebrities in their own right.