While the practice of Ashtanga Yoga is a solo journey, we need not go at it alone.  As important as it is to learn the method from an experienced and knowledgeable teacher, it's also important for us to be part of a community.
This is why we've created our E-Sangha Online Community.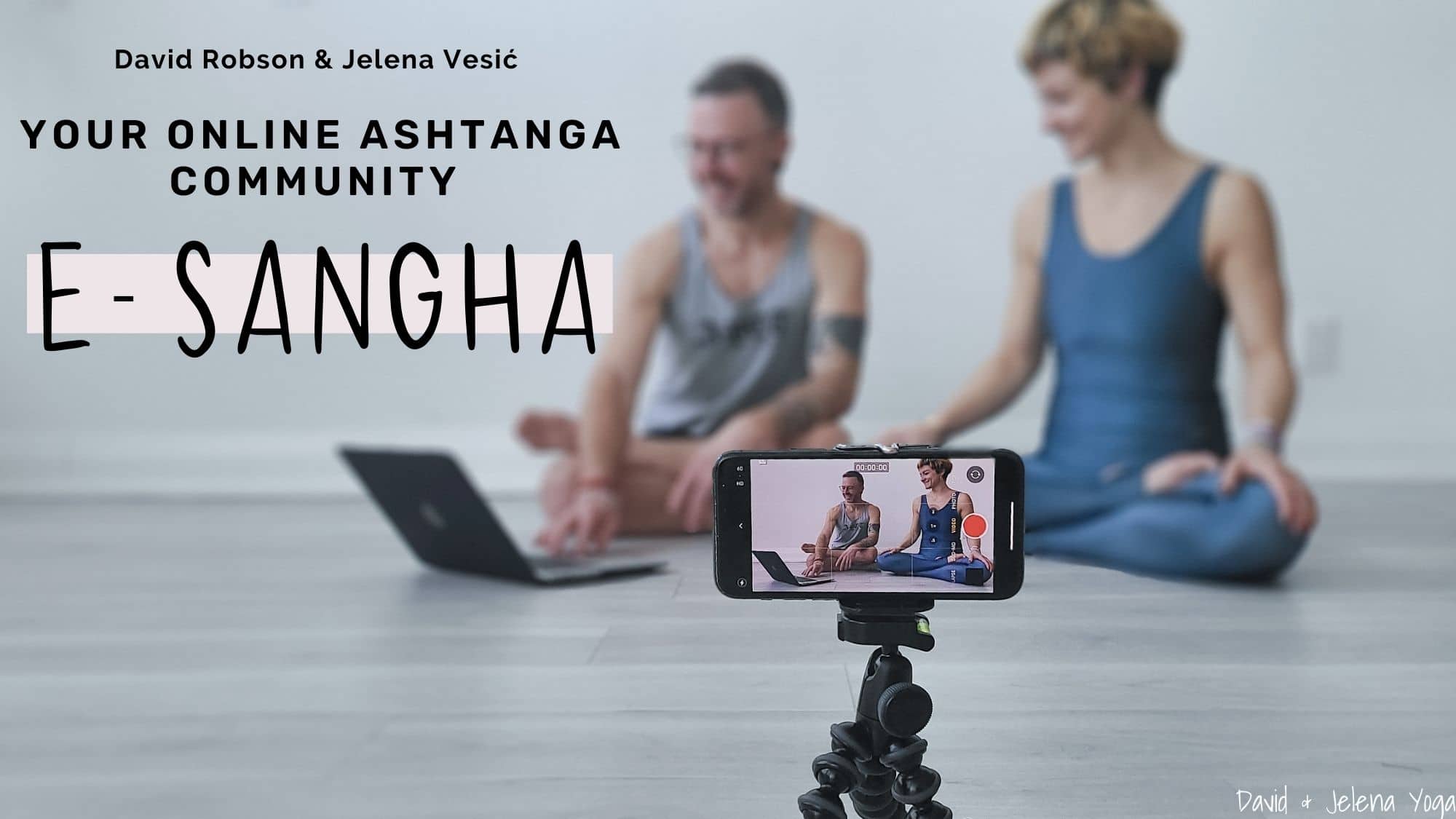 "The e-sangha has not only provided support in my physical well-being, but it has also helped me with mental and emotional support. It allowed me to feel part of a greater community while practising from home and at the same time keep the connection with my teachers Jelena and David.
David and Jelena's "spot on" verbal cues and support helped me to understand my practice better and to unravel different facets of it that I could not see myself. Gratitude is what I feel to be part of this community!
" - Lidia Lins
"The pandemic hit the yoga studios in DC hard, and my community suffered. My practice changed a lot and when I realized I needed more support I turned to my teacher's teachers, David and Jelena. Being a part of ESangha has given me back a stable community to rely on. It has made doing my full practice accessible and given my heart the support I need to continue coming to my mat every day. The support of the community has served an integral part in allowing me to feel connected, and move back into my body in a way that gives me the stability I need in my life. I am especially appreciative of the monthly philosophy talks that are helping me deepen my understanding of yoga." - CJ Fritts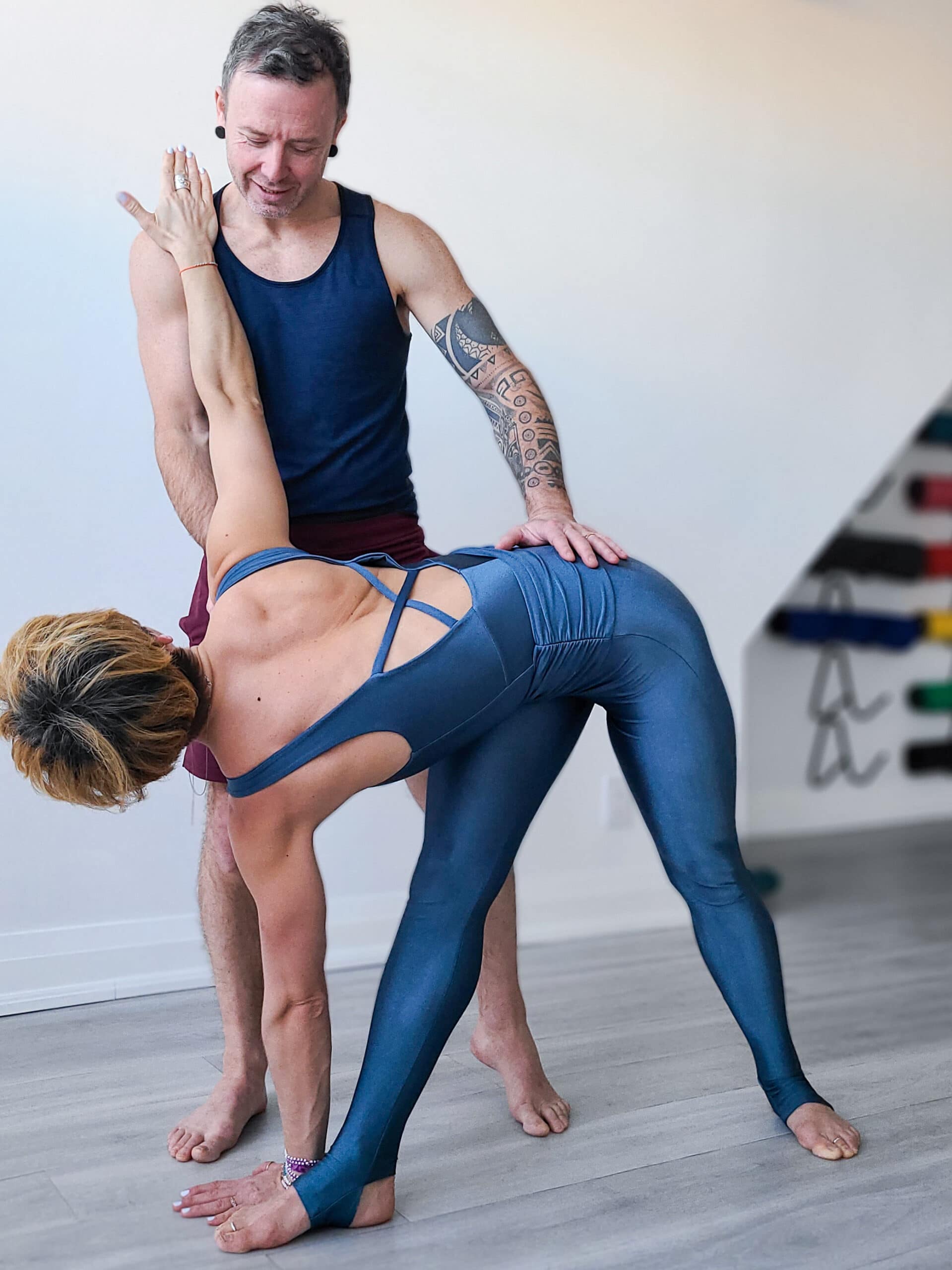 Making the practice a pillar in your life requires a certain level of discipline, devotion, determination and dedication.  On top of this, home practice can be HARD. Maintaining your home practice is much easier when you are surrounded by the support of others who share a passion for the practice, a sangha.
We've created this membership as a way to bring Ashtanga students from all over the world together to connect and learn in a safe, supportive space. If you're a home practitioner full or even part-time, our E-Sangha is for you!
David Robson is a practitioner and teacher of Ashtanga Yoga, in the tradition of Sharath Yoga Centre (SYC). David is the director of the Ashtanga Yoga Centre of Toronto, where he leads one of the world's largest Mysore programs outside of India.
David began a daily practice in 1998 while at university studying Comparative Religion. After graduating, David made his first trip to Mysore, India in 2002, where he initiated studies with his teacher Sharath Jois. Since then he has returned to Mysore annually to deepen and enrich his practice and teaching.
In 2007, David was Authorized to teach Ashtanga and now holds a level 2 authorization.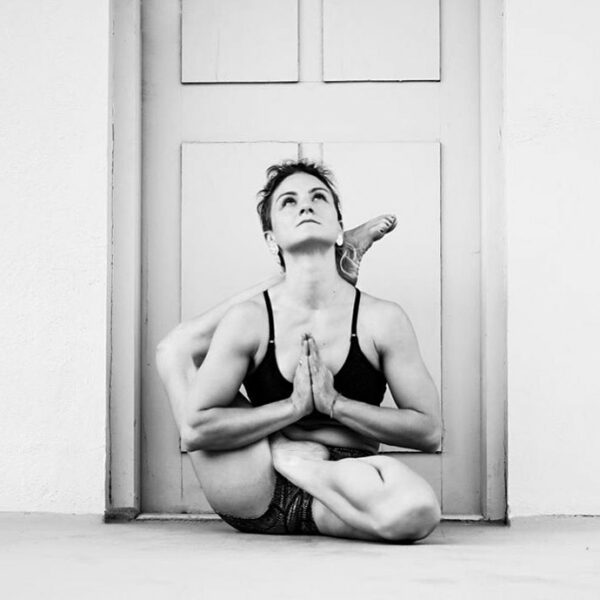 Jelena first came to yoga through dance. As a former ballet dancer of 16 years, the structure and rigour of the Ashtanga Yoga practice felt like home. Drawn to the discipline, mindfulness of the movement and emphasis on the breath, Jelena made the Ashtanga practice her sole focus in 2009.
Jelena has maintained a daily Ashtanga practice for over a decade. She's made two trips to Mysore, India to study with her teacher, Sharath Jois.
Lastly, Jelena's true passion lies in promoting rescue and adoption of (street) dogs. You can often find her sharing her love for #adoptdontshop on her IG, and sharing the joys of living with her two fur-babies, Boksoon and Khani, both celebrities in their own right.