Starting your day with a sunrise practice sounds pretty amazing, doesn't it?
If you're feeling drawn to get back into it or to try for the first time, this is your chance!
(re) Establish Your Morning Routine with David Robson!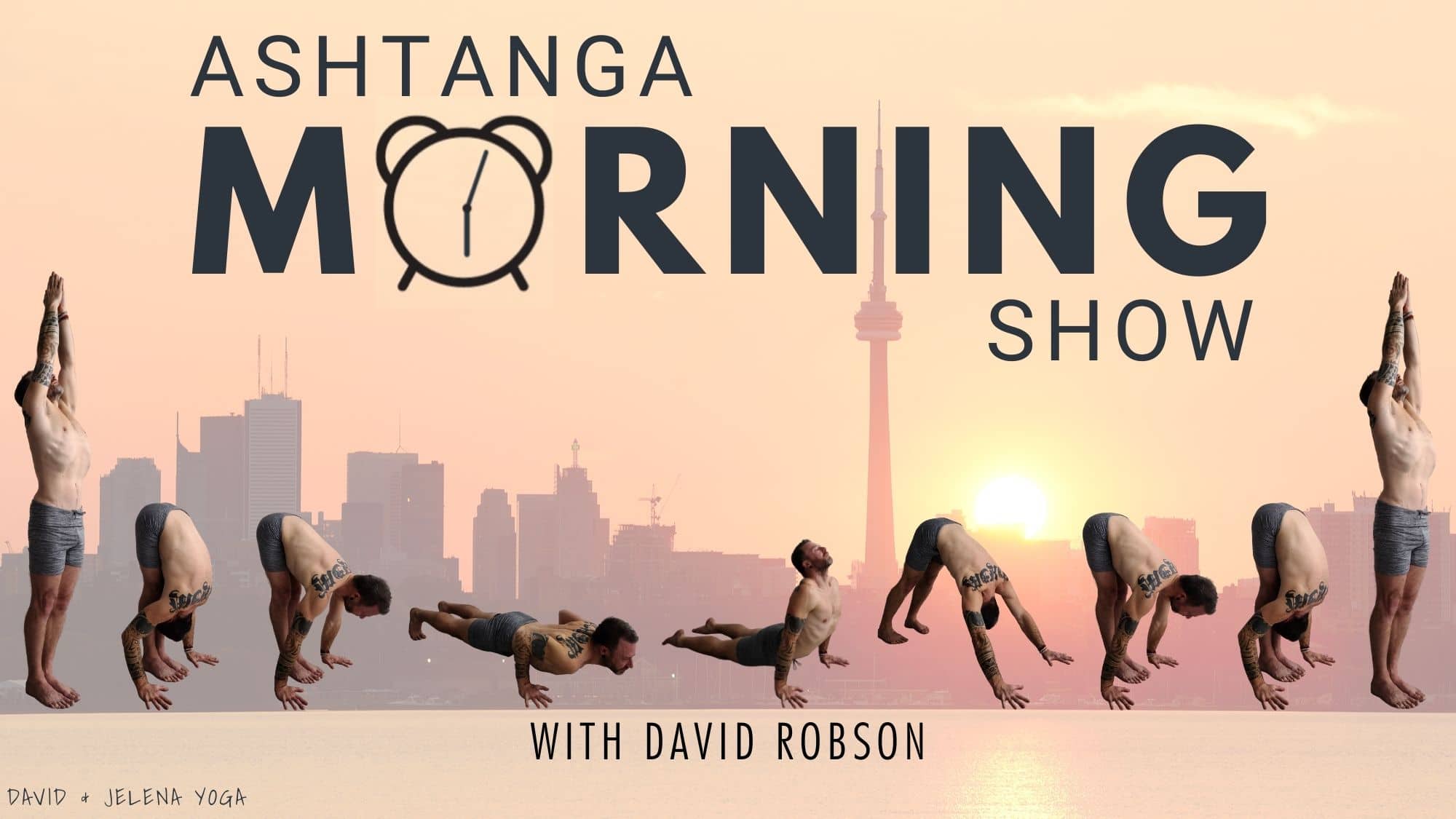 "I loved EVERYTHING about this course!! Every session was eye-opening. After each class, I found myself appreciating each asana much more than before… even the asanas I wasn't crazy about before. Highly recommended for yoga practitioners at all levels. Thank you, Jelena and David!"
- Mika (Align + Refine Course Student)
"I loved this workshop. Each class focused on a specific aspect of lifting, or a particular transition, but there were also a handful of overlapping principles that applied throughout. I have been able to incorporate a lot of new techniques into my practice, and I am definitely seeing an improvement in my lightness and floatiness!"
- Ashley (10 Days to Lift Off Course Student)
"If you think that shala is the only place where you can learn Ashtanga yoga, you are wrong. Jelena and David are inspiring and dedicated teachers. Thanks to them and their energy, you can improve or even learn Ashtanga from your home. The explanations of asana movements are precise; the tips and hints are so helpful. It is the shala experience at your own home that I highly recommend for all ashtangis but the newbies as well."
- Enita (Primary Series Asana Essentials Course Student)
What You'll Learn In This Course
(re) Establish Your Morning Routine

Gain knowledge of Ashtanga's methodology and fundamental postures

Learn seated practice techniques that will help to ground you during your daily life

Experience how early morning practice can give you more energy and set a positive tone for your entire day

Learn tips from David for staying motivated to maintain an early morning schedule #6amclub
Join The Ashtanga Morning Show!
Included in this course:
12x recorded classes (7 hours of live teaching)

Primary Series Cheat Sheet PDF

Bonus #1: Welcome Talk +  Meditation and Pranayama

Bonus #2: Tutorial on Uddiyana Bandha and Nauli Kriya
This is your chance to create a sacred time and space just for you with David's guidance and support.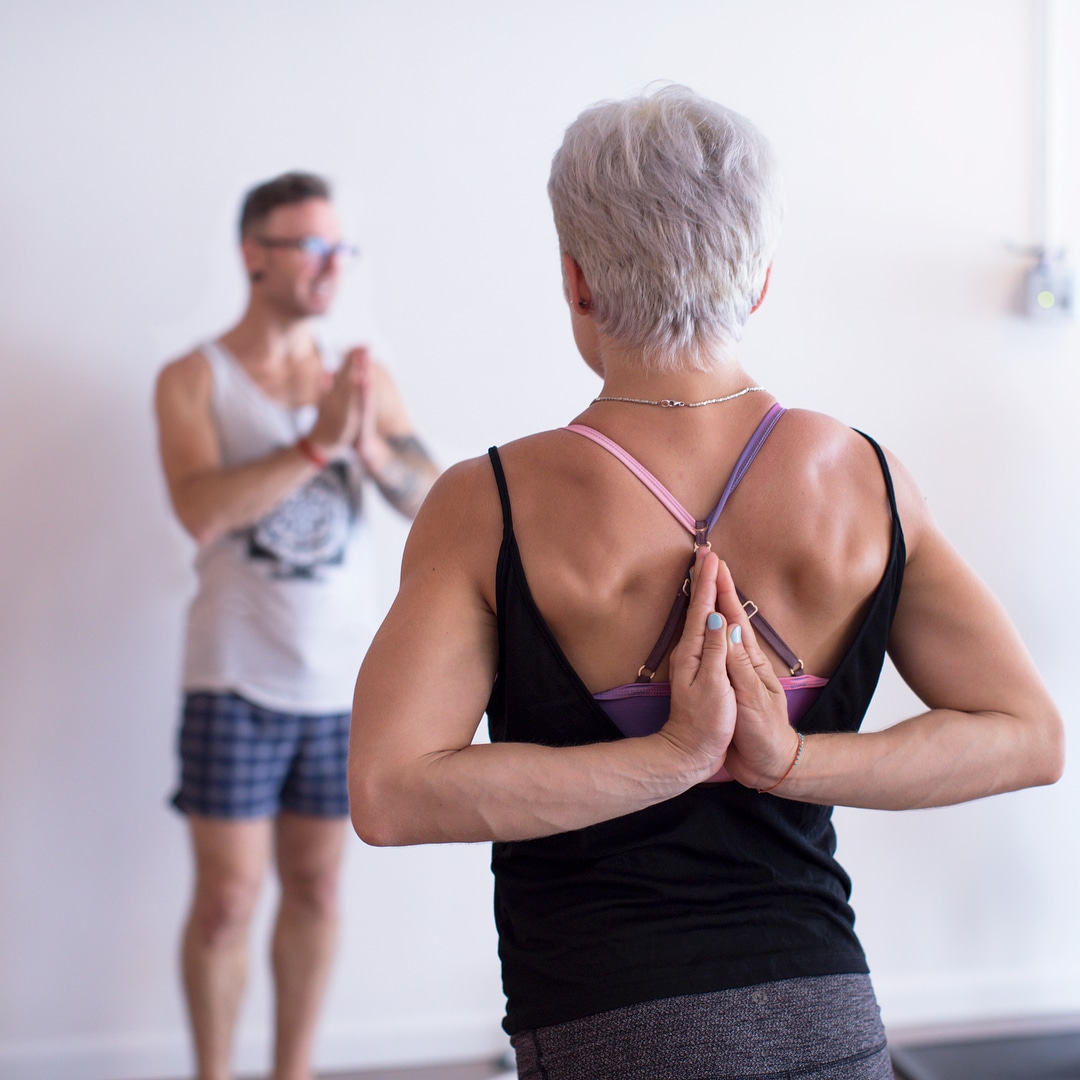 Students will have LIFETIME access to all recordings and course materials..
Pricing is listed in USD. No refunds once purchased.
David Robson is a practitioner and teacher of Ashtanga Yoga, in the tradition of Sharath Yoga Centre (SYC). David is the director of the Ashtanga Yoga Centre of Toronto, where he leads one of the world's largest Mysore programs outside of India.
David began a daily practice in 1998 while at university studying Comparative Religion. After graduating, David made his first trip to Mysore, India in 2002, where he initiated studies with his teacher Sharath Jois. Since then he has returned to Mysore annually to deepen and enrich his practice and teaching.
In 2007, David was Authorized to teach Ashtanga and now holds a level 2 authorization.