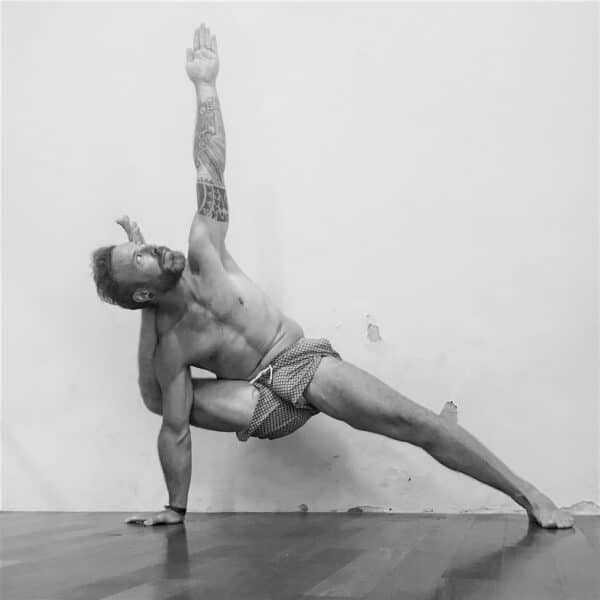 David Robson is a practitioner and teacher of Ashtanga Yoga, in the tradition of Sharath Yoga Centre (SYC). David is the director of the Ashtanga Yoga Centre of Toronto, where he leads one of the world's largest Mysore programs outside of India.
David began a daily practice in 1998 while at university studying Comparative Religion. After graduating, David made his first trip to Mysore, India in 2002, where he initiated studies with his teacher Sharath Jois. Since then he has returned to Mysore annually to deepen and enrich his practice and teaching.
In 2007, David was Authorized to teach Ashtanga and now holds a level 2 authorization.
David has become well-known on social media for his educational and entertaining yes/no tutorials. Through these videos he's become one of the most recognized and respected Ashtanga Yoga teachers worldwide.
David teaches the morning mysore program at Ashtanga Toronto, and leads workshops and retreats around the world with his wife Jelena.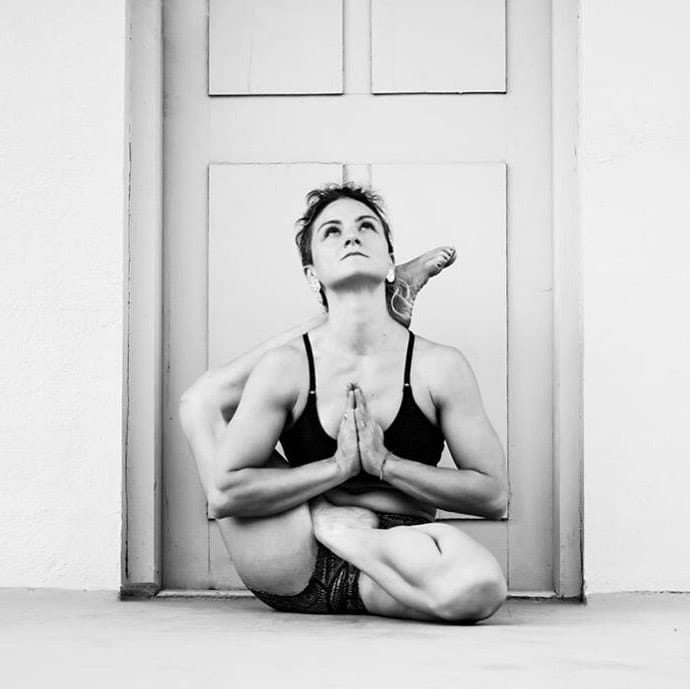 After four years of doing her PhD (Political Science, York University, Toronto), Jelena decided to walk away and dedicate herself to teaching Ashtanga Yoga full time. She's been teaching since 2014, and is now leading the evening Mysore program at AYCT. Alongside her husband, David Robson, Jelena teaches workshops and retreats in Toronto and around the world.
Jelena first came to yoga through dance. As a former ballet dancer of 16 years, the structure and rigour of the Ashtanga Yoga practice felt like home. Drawn to the discipline, mindfulness of the movement and emphasis on the breath, Jelena made the Ashtanga practice her sole focus in 2009.
Jelena has maintained a daily Ashtanga practice for over a decade. She's made two trips to Mysore, India to study with her teacher, Sharath Jois. In addition, Jelena also considers herself to be a student of Jack Kornfield, a Buddhist teacher and clinical psychologist. She's completed his and Tara Brach's "The Power of Awareness" course, and is now enrolled in their two-year Mindfulness Meditation Teacher Certification Program.
Lastly, Jelena's true passion lies in promoting rescue and adoption of (street) dogs. You can often find her sharing her love for #adoptdontshop on her IG, and sharing the joys of living with her two fur-babies, Boksoon and Khani, both celebrities in their own right.